Luxury Industry Recruiting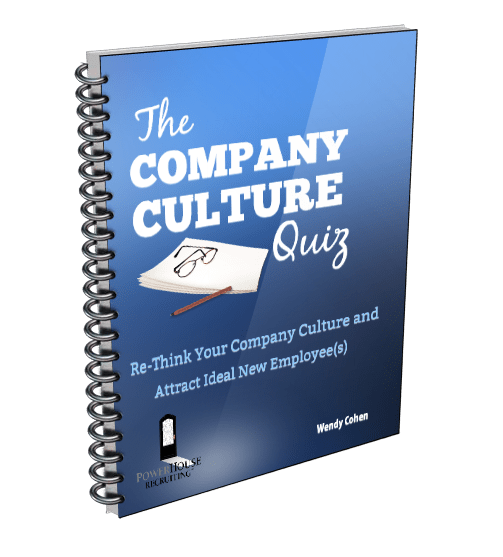 Our expertise is in providing luxury industry client employers with highly skilled staffing solutions, hiring top talent, expedited professionally, delivering more value at the best competitive recruiting cost.
We Deliver Talent
We are Custom Matchmakers
We Share Our Network
We Share Opportunities
We Build Teams
We Care
We provide efficient and effective sustainable business recruiting solutions, so YOU "the business leaders" can focus your attention on the success of your business. In real estate we commonly understand that "time is of the essence", let us help you save precious time and money with the best hiring results customized to your firm.
Luxury Industry Jobs Successfully Filled:
ARCHITECTURAL JOBS
Project Architect
Interior Architect
Architectural Draftsman
Architectural Designer
Director of Architecture
INTERIOR DESIGN JOBS
Interior Designer
Senior Designer
Jr. Designer/Design Assistant
Sales Designer
Kitchen Designer
LANDSCAPE ARCHITECTURE JOBS
Landscape Architect/Landscape Designers
Landscape Manager
Landscape Interns
CONSTRUCTION JOBS
Director of Construction
Construction Project Manager
Construction Project Assistant
Construction Superintendent
Construction Engineer
Project Coordinator
Design Selections
Estimator/Purchasing Agent
Design/Build Project Manager
New Construction Sales Associate
Remodeling Sales Associate
Construction Service Manager
LUXURY BUILDING MATERIALS JOBS
Sales Outside Representative/Specifier
Sales Manager/Director of Sales
Sales Associate/Consultant
Showroom Manager
Showroom Assistant
LUXURY REAL ESTATE DEVELOPMENT
Real Estate Sales
Developer Financial Analyst
Developer Project Manager
Developer Project Architect
Marketing Director
Project Accountant
CFO
INTERNS (Millennials in the workforce)
CONSTRUCTION LABOR
CARPENTRY JOBS (Rough and Finish Carpenters)
I contacted Wendy Cohen for her expert help in recruiting a part time design assistant for GOGO design group. The process was smooth and painless and was complete within a couple weeks. An expert at skill, character and personality assessment, Wendy found the perfect fit assistant after efficiently screening resumes and pre-interviewing a number of candidates for me. Her follow through was stellar as well, as she provided all of the support documents for hiring a new employee. I am grateful for Wendy's expertise and support and will definitely turn to her again once GOGO is ready to grow its staff.
~Rebecca Pogonitz, Interior Designer, GOGO design group via LinkedIn
Luxury Industry Design, Build, Develop, Real Estate Recruiting
We believe in helping connect the right people to the right career. We believe there is such thing as a perfect fit.
~Wendy Cohen, CEO
With over 30 years of luxury industry expertise and the ultimate network of top-tier professionals, we are here to help connect the right people (top talent candidates) to the right career opportunities (employer client's job openings). We believe there is such a thing as a perfect fit.
We make recruiting simple for client employers, we protect your time, share our expertise, and help build your team with the best new hire candidates. Our legacy provides an exclusive luxury network that can accomplish any candidate job search. We pair our custom recruiting process to each client employer, managing candidates as if we were recruiting employees for our own business.
As expert recruiters we have cultivated exceptional relationships with the finest candidates and the best firms in luxury market across the nation. We serve firms in Architecture, Design, Real Estate Development, Interior Design, Landscape Architecture, Kitchen & Bath, Technology Solutions, Real Estate, FFE, Furnishings, Art, Outdoor Living Specialist, Plumbing Fixtures, Sales and Marketing Firms, Industry Associations and the affiliated including showrooms, manufactures, building materials and high-end finish solutions.
At PowerHouse Recruiting™ our entire lives are dedicated to being experts in our luxury industry. We teach luxury, we speak about luxury, we stay on the cutting-edge, we build new relationships every single day, most importantly we are proud to serve the best people in our industry. Our efforts have allowed us to attract the best candidates, they know of our reputation and believe in our commitment to helping them in their career growth.
Wendy is a star in her profession. She helped us in recruiting for a design position at Vesta. She spent a tremendous amount of time digging deep, learning our business and our unique position in the market place so she could provide the perfect candidate for us. When faced with a challenge, she looks straight on at the issue and moves forward with determination, enthusiasm and grace. She is a valued and trusted advisor for Vesta and a true pleasure to work with. I would recommend Wendy and her team.
~Colette Rodon Hornof, President at Vesta of Hearth and Home via LinkedIn
Your Network is Your Net Worth
For employers, we source and find talented luxury industry professionals that fit your needs and your team culture, allowing you to focus on your business. We share our network of talent to our client employers, ensuring you can build teams of highly skilled, committed professionals, employees who will significantly impact your company's growth and success. The exceptional quality, depth and breathe of our candidate network is why our client employers choose PowerHouse Recruiting™ to help them build their best team.
We understand our client employer's world, we have been in their shoes and care about their firms as if they were our own.
PowerHouse Recruiting's Why!
We have an opportunity to make a huge impact on the people we serve, our client employers and the talented candidates we help find jobs. We believe in sustainable recruiting soliutions, where client employers can hire top talent to build their firms and hard-working employees are passionate about their work, and rewarded with career growth and personal development.
Contact Wendy Cohen, PowerHouse Recruiting™, CEO
Wendy Cohen, CEO and Founder of PowerHouse Recruiting™, a division of PowerHouse Advisors™ LLC, a successful business consultancy serving hundred of luxury industry firms across the nation and Canada for over twelve years. PowerHouse Recruiting™ was created and built as a unique recruiting firm to support trusted colleagues in the luxury design, build, real estate and hospitality industry. We believe you are only as strong as your weakest link.
The firms' proven success has changed the way client employers are growing their teams, by saving time and money by outsourcing their hiring needs to Wendy and the PowerHouse Recruiting™ team. We feel our success is a result of the dedicated time and commitment to each hiring employer client, and to our unique ability to source the best candidates. We have hired for every position in the industry, we clearly understand the job accountabilities, and know how to find a culture fit. With years of business consulting and coaching, we have mastered a unique ability to read people, putting employer's way ahead in pre-qualifying candidates and recognizing people's strengths and opportunity areas.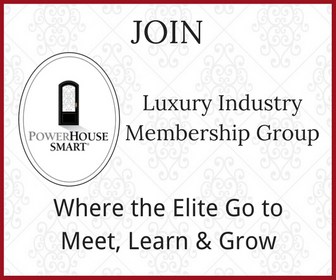 Wendy Cohen is an energetic, creative individual and true leader. Her networking skills are phenomenal and she has a natural ability to bring people together. She's been a dynamic and trustworthy business partner and valuable board member of Designs for Dignity long-term. Her cutting edge business and marketing techniques as well as wealth of industry relationships gives her an innovative edge that sets her above the rest.
~Susan Fredman, Owner and CEO at Susan Fredman Design Group
For candidates, we help make your career search easier and more efficient. We will guide you in finding the perfect job opportunity, a career position that is rewarding both professionally and personally. We pride ourselves on advising you on their career path and ultimately helping you improve your work life and your long-term professional career development. Our candidates immediately recognize we understand their current situation and their challenges, they put their trust in our guiding them in their job search and career path. They immediately sense we care about finding the perfect fit.
Luxury Job Listings
This is an exceptional opportunity to join our team in the role of Design Build Sales Associate. We are adding to our design build team to service affluent clients in achieving the best in remodeling, renovations and new construction. If you have experience in design/architecture/building and believe in delivering the… Read more
This information about recruiting success was created from the blog article titled "15 New Recruiting Trends You Should Implement in 2019 [UPDATED]" and previously published on talentlyft.com. The combined best tips for our niche-industry are reconveyed here. Successfully Recruiting Top Talent in 2019 Following is a summary list to guide you… Read more